As well as building work based skills, we will also be working with organisations who offer support to build key life skills. This holistic approach is aimed to enhance the employability journey and may involve support with budgeting, managing personal finances, reducing debt, increasing confidence and resilience, improving wellbeing and accessing specialist support and services.
Whatever the life skill, we hope this will greatly improve the experiences and lives of women affected by abuse.
Equip Yourself with Life Skills
Provider: Life Skills with Barclays
Type of Skills: Finance
Barclays Life Skills aims to equip young people and families with the tools to secure a better future by providing learning resources and interactive challenges. You can learn about budgeting and saving money through their '34 ways to save' interactive tool, discover strategies to cope with stress, and improve your confidence and self-esteem.
Get Access to Financial Assistance
Provider: Turn2Us
Type of Skills: Finance
Turn2us helps people in financial need gain access to welfare benefits, charitable grants and other financial help – online, by phone and face to face through our partner organisations. Use the free and easy-to-use Benefits Calculator and Grants Search tools to check what benefits you might be able to claim and what grants you might be able to apply for. The Turn2Us helpline 0808 802 2000 (Mon – Fri 9am to 5pm) can also help identify an adviser to help with benefits, debt, housing & legal issues
Become a Tech-Wiz
Provider: Good Things Foundation
Type of Skills: Technology
Learn My Way offers over 30 free courses to help beginners become more comfortable with using technology. Courses focus on a variety of digital skills including using a keyboard, online shopping, being safe online and using GP services online.
Additionally, if you do not have access to Wi-Fi or computer, you can visit an Online Centre near you – part of the Online Centres Network. Some centres also provide training courses to help you directly with digital ICT skills.
Learn How to Cook on a Budget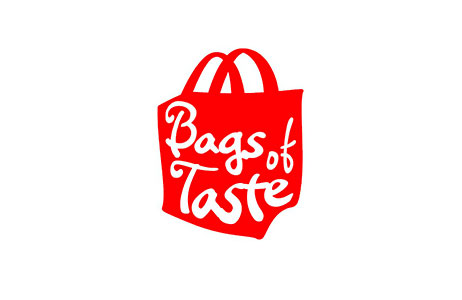 Provider: Bags Of Taste
Type of Skills: Cooking
Bags of Taste offer free cooking courses where you are able to learn how to make dishes that cost less than £1. They also provide the ingredients to cook with during the class for free. At the end of the class, there is an option to buy £3 ingredients bags with ingredients for everything you cooked during your class (meals for four people), so you can go and practice what you have learned at home. It's also a great opportunity to meet new people and form a community.
Due to COVID-19, Bags of Taste are offering free mentored virtual courses where you will be able to learn three tasty recipes from around the world. The ingredients (for 7 meals) will be posted to your house for free (only available in certain areas) and you will be given a mentor who will help you over the phone/whatsapp, so you can learn at your own pace.
Get Fit and Healthy
Provider: Better
Type of Skills: Health
Better At Home allows you to access over 600 free online workouts and classes for all ages and abilities, helping you keep fit and healthy. Classes range from 15-60 minutes in length and are across a range of categories from cardio classes, like Zumba and HIIT, to more relaxed classes such as pilates and yoga.