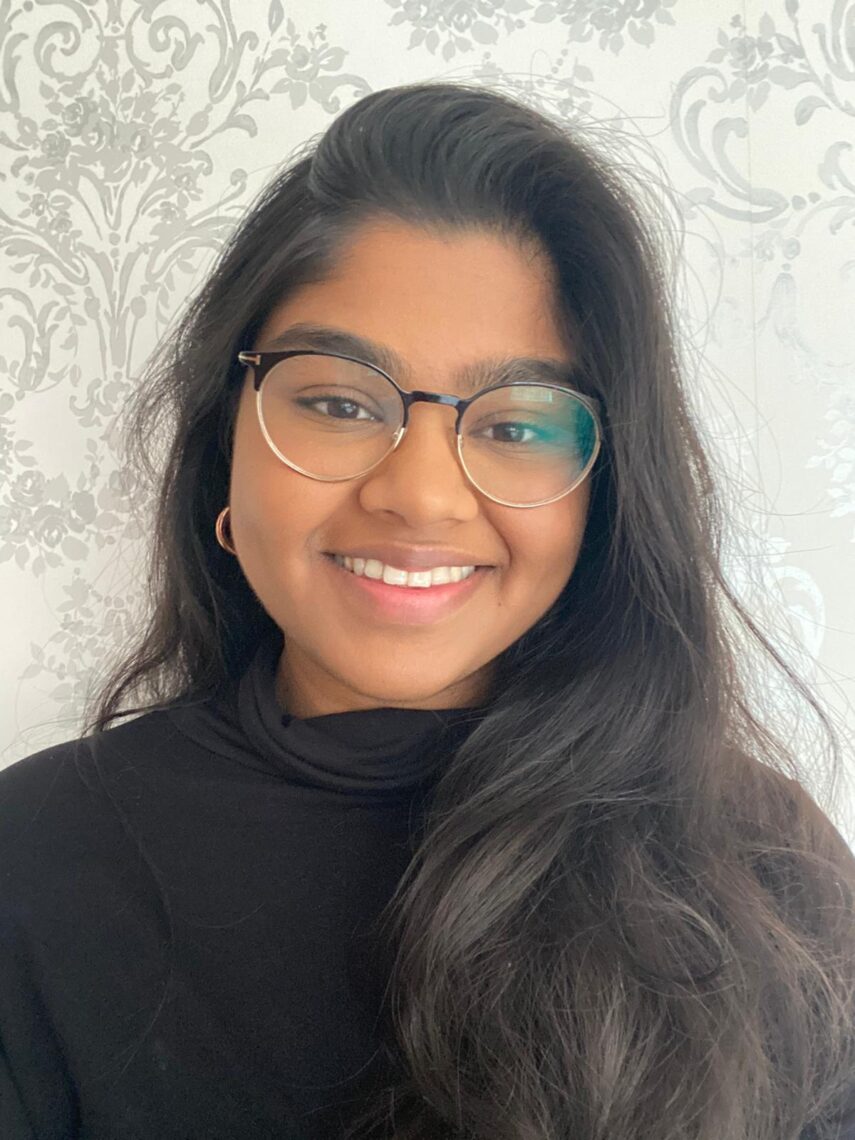 Learn more about the experience of our latest volunteer and be inspired.
How did you hear about EDAC and what inspired you to get involved?
I wanted to volunteer for a Domestic Abuse charity, particularly given the rise of cases during the pandemic. Through researching online, I found out about the Sharan Project who are the charity leading the EDAC initiative. They have done some amazing work in supporting survivors of domestic abuse and other harmful practices, and raising awareness around these issues. I wanted to get involved, as I believe every woman should have the right to lead an independent life without abuse and make their own choices, and EDAC's work seemed aligned to achieving this.
What was the application process like?
The process was very simple and took place over a short period of time. I applied by completing the application form. After that, I was invited for an interview with two members of the team, and the following day started my induction!
What is a typical day for a Project Assistant Volunteer?
As Project Assistant, my role is to help the Project Manager set up and launch EDAC. This involves a variety of tasks, so I don't think there is a typical day! Examples of work I have done include researching current DA support and services, developing EDAC's social media strategy and creating content for our website.
What do you love about volunteering for EDAC?
I love that the work I do is making a difference and has a direct positive impact on someone's life. Additionally, the team at EDAC have been incredible to work with, and have been really welcoming and accommodating of me. It's really inspiring to work alongside women that are incredibly passionate and committed to supporting DA survivors.
What has surprised you most about volunteering?
The level of autonomy and responsibility I am given as a volunteer has surprised me the most. Although I was very new to the project and quite junior, the team really valued my input and trusted me to take charge on key parts of the project.
What have you learnt since joining EDAC?
I have gained new skills in areas I had no experience in before volunteering at EDAC, including project management, website development, social media management and marketing. Volunteering in the area of DA and harmful practices has also taught me more about the presence of these issues in our society and how far we still have to go to ensure every woman can lead a life free from abuse and violence.
What would you say to someone thinking about volunteering?
I would say it is one of the most rewarding and challenging things you can do. No matter what your role is, you can make a huge difference. If you are looking to develop new skills, meet new people and are passionate about the charity's goals, I couldn't recommend it more!
Our newsletter
Did you enjoy finding out about Deepikaa's experience? To get our blog posts sent to your email inbox, sign up to our newsletter