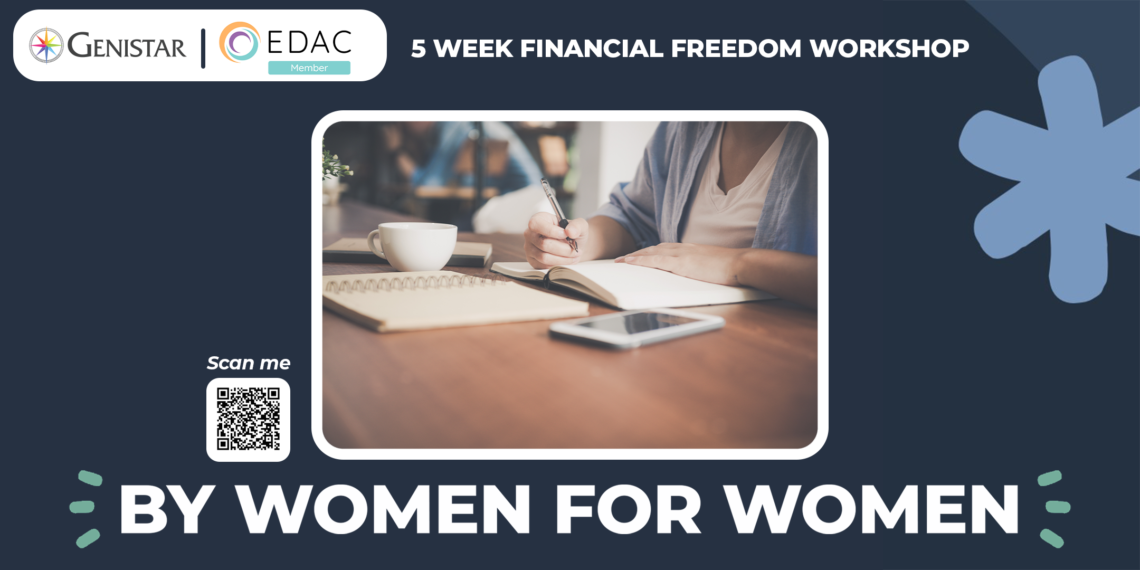 To celebrate International Women's Day 2022, Genistar are delighted to launch this five-week (one hour per week) online course as part of their support for the Employers Domestic Abuse Covenant (EDAC).
This five-week course is hosted by women for women, and it is only available to women. All sessions will take place online, and early registration is highly encouraged. Click here to register today
Each week we will be focusing on a different topic to help women along their journey to gaining financial freedom. This course will take place 12:30–13:30 as per the schedule below.
Week 1: Tuesday, 8 March – Introduction and Goal Setting
Week 2: Tuesday, 15 March – Foundation and Risk Management
Week 3: Tuesday, 22 March – Budgeting, Debts and Expenses
Week 4: Tuesday, 29 March – Income and Savings
Week 5: Tuesday, 5 April – Motivation, Moving Forwards and Q&A
Each session will include a 30–45 minute presentation followed by a 15–30 minute Q&A section. This is a safe-space event and any questions you wish to ask can be asked via the private chat box directly to Genistar.
IMPORTANT NOTES:
You only need to register once for the full course.
This programme consists of five weekly sessions, starting on Tuesday 8 March and ending Tuesday 5 April.
This event is hosted by women and is only open to women.